Car Rental San Vito lo Capo
Car rental is the best solution for those arriving in the city but would like to move and reach the surrounding areas. Although the town is well equipped with means and services to reach nearby cities, having the convenience of your own car is quite another thing, with no time limits imposed by public transport.
Car rental in San Vito lo Capo to move around in complete tranquility!
Many people now turn to this service : the rental car is the most popular solution of all. Having your own vehicle allows you to have no limit or time, as you can decide the times based on your itinerary, or to reach places, as you can park directly in the intended destination without being subject to the public transport stop, potentially several hundred meters from the place to be reached.
Car rental San Vito: in order to meet everyone we have made available a multitude of vehicles to meet everyone's needs, with a wide range of cars by displacement and type, both in terms of functionality of the vehicle and in terms of spaces and seats for passengers.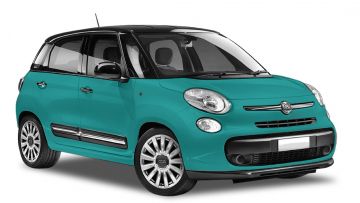 With San Vito lo Capo car rental it is possible to pick up and deliver the vehicle directly at the airport, both in Trapani and Palermo, or in the place of stay in San Vito lo Capo or in the surrounding area. There are no limits on the duration of the rental, which can be a few days or for the entire duration of the stay and depending on the extension of the rental you can have a 10% or 20 % discount.
There are different daily and weekly rates and it is possible to integrate additional insurance and other options into the car rental contract, which will allow you to travel without worries, such as the additional driver to have a second driver, the young driver for people between 19 and 23 years, Cover Protection and paperless car rental with Super Cover Protection.
Book your car and live your holiday without worries!
Do you need help? Contact us for information and assistance
I TRE GOLFI is pleased to provide tourist information and assist ON-SITE users in planning their vacation in San Vito lo Capo and western Sicily.