Offers
Last minute San Vito lo Capo, choose your favorite apartment with unmissable prices!
Discounts, offers and last minute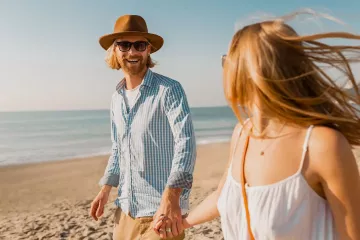 Are you planning your vacation with some uncertainty? Don't worry, with our BeSafe Rate travel insurance you book with Zero Risks.
Last minute offers San Vito lo Capo allows you not to give up any comfort even with a lower budget.
San Vito lo Capo has always been one of the most popular destinations in Italy. The golden beaches, the scent of the sea, the sun that warms the skin, the typical Sicilian cuisine rich in dishes that offer explosions of flavors, walks in the nature reserves and the Egadi Islands, all unique attractions that make this place unforgettable.
How many times have you felt the need to unplug to leave the heaviness of monotony behind?
But organizing a trip is not always easy and risks becoming a stress: finding flights, finding the means, looking for offers for apartments and b&b that can satisfy everyone's needs. Not to mention the exorbitant prices when it is not possible to take advantage of offers and last minute deals that allow you to save.
The time has come for this holiday!
For us it is important to always create new offers to satisfy everyone's needs, giving the possibility to book holidays at reduced prices or decide to take advantage of a Last minute and get away for healthy and invigorating relaxation.
Every year we create new offers for weekends in San Vito lo Capo, to spend the holidays and holidays in this charming and welcoming location.
San Vito lo Capo last minute offers: we have 85 accommodations and you can choose between apartments, villas and residences with verandas, balconies and terraces with breathtaking views and unbeatable prices. You can find solutions for every type of trip: as a couple, with a group of friends or with the family even with younger children.
You just have to choose the perfect offer for you, book now!
Do you need help? Contact us for information and assistance
I TRE GOLFI is pleased to provide tourist information and assist ON-SITE users in planning their vacation in San Vito lo Capo and western Sicily.