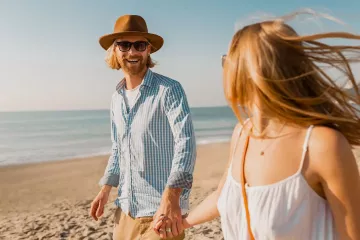 BeSafe Rate Travel Insurance
Are you planning your vacation with some uncertainty? Don't worry, with our BeSafe Rate travel insurance you book with Zero Risks.
Besafe Rate will cover your stay up to 100% of the reimbursement in the foreseen cases and provides free cancellation insurance for unexpected events, including: flu, accidents, hospitalization, natural disasters, pandemic and quarantine..
In addition to the cancellation guarantee, you will have included in the price from the day of arrival at the hotel to the day of departure: assistance health cause COVID - 19 and other pathologies during the stay, luggage guarantee, theft, reimbursement of the stay in case of early departure due to real problems, roadside assistance. Travel with us, safely and without costs extra!
Book now and you will receive a city map included in the cost of your stay at your check-in!
Cover booklet: https://www.besaferate.com/copertureassicurative/
For confirmation, the full amount must be paid at the time of booking (by credit card, PayPal or bank transfer).
Do you need help? Contact us for information and assistance
I TRE GOLFI is pleased to provide tourist information and assist ON-SITE users in planning their vacation in San Vito lo Capo and western Sicily.