There are many dynamics that make your holiday exactly the way you want it: do you travel alone or in company? Are you with your family or with a group of friends? With your best friend or with your sweetheart? Choosing the right activities makes your summer holidays unforgettable!
This is why we have prepared some small programs for you in which we recommend what to do based on the trip you are looking for!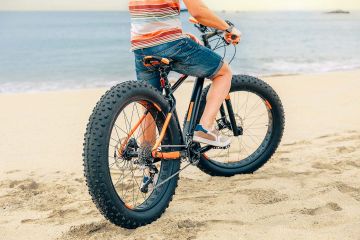 Off with the adventure
Although San Vito lo Capo is famous mainly for the sea, there are many activities to do for those who love sports and adventures holidays!
Rent a bike and set off to discover the numerous cycling routes. Reach Macari, Zarbo di Mare, Calamancina or the Zingaro Reserve with its paths. For the more courageous, it is also possible to reach Erice, but for that you will have to reserve a whole day off!
For trekking lovers, we highly recommend the route of the Riserva dello Zingaro with its 3 paths: the simpler and faster coastal one of 7 km, the half-hill route of 8.5 km and the high route, the more difficult, than with the its 17 km runs along the peaks of Monte Passo del Lupo, Monte Speziale and Monte Scardina. The Monte Cofano route is also very beautiful and is more accessible, 8km and the road is flat.
For those who prefer sea activities, you can opt for an exciting and fun sailing course or, moving near Marsala, a Kite Surf course.
There is no shortage of adventures, only you are missing!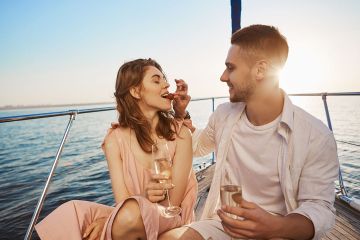 Romantic getaway
How beautiful is love? And how nice it is to take a trip in the company of your sweet half. Whether it's a gift, a trip already planned together or a last-minute getaway, it's the perfect opportunity to accumulate memories and dedicate time to yourself.
San Vito lo Capo with its sunsets offers romantic moments full of emotions .. ideal for your couple's holiday.
Book an apartment in the center, so as to have all the services at your fingertips, wonderful who accompanies you with breakfast in bed and you leave for your day.
You can stroll through the streets of the center, which, early in the morning, are never too crowded and you can hear the chirping of birds and observe the city that little by little comes to life. Spending a beautiful day at the beach is the ideal solution for a full immersion in total relaxation!
Book your place on a paradisiacal and suggestive mini-cruise, discovering the beautiful Egadi Islands and dedicating a day just for you.
Back in the village of San Vito, book a table in the restaurant of your choice, preferably with a sea view of the magical sunset. Walk by the sea and .. have a good holiday!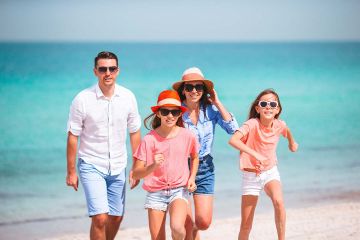 Family time
Spending time is great, but spending time with your family even more. Share moments, experiences and many memories. It is thought to be impossible to travel with children, but with the right program, it becomes much easier.
The San Vito beach is perfectly suitable for children due to its shallow and sandy bottoms and clean and crystalline waters. It will be a joy for the little ones to play by the sea and it will also be a joy for the older ones who can rent umbrellas and deck chairs and relax without worries.
You will have all the services you need right at your doorstep: bars, restaurants, ice cream parlors and game stalls. In addition, a large playground welcomes you right next to the beach and will be a real joy for your little ones.
After a day at the beach, a nice walk through the streets of the town is ideal, you can also opt for a bike ride or a rickshaw, a real fun!
You just have to book your summer holidays in San Vito lo Capo and enjoy the days of sea and relaxation!
Do you need help? Contact us for information and assistance
I TRE GOLFI is pleased to provide tourist information and assist ON-SITE users in planning their vacation in San Vito lo Capo and western Sicily.