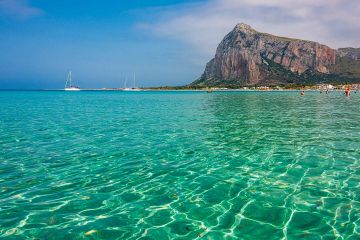 San Vito lo Capo to see
San Vito, called by the villagers " Santu Vitu " is a seaside resort in the western part of Sicily and is located in a strategic position that makes it perfect to be chosen as the main destination for summer holidays.
It is located exactly in the center between the sea and the mountains, making it ideal both for those who prefer to sunbathe on the beach and for those who prefer a walk in nature.
Surely the main reason that brings so many people to this village is precisely the sea : it is considered among the most beautiful destinations in Italy for its beaches with its clean, crystalline waters and a color tending to turquoise and green, as well as to be a very convenient point to easily reach all the neighboring areas such as Scopello or Favignana, but not only.
The beach really has nothing to envy to overseas destinations: 3 kilometers long it is full of services such as bars and restaurants as well as many beaches to rent umbrellas and sunbeds. There is also a stretch of free beach for those who prefer to lie directly on the fine sand that reflects the sun's rays becoming a golden and brilliant color.
It is also the perfect destination for families with small children : the shallow waters allow the little ones to play on the shore without any worries.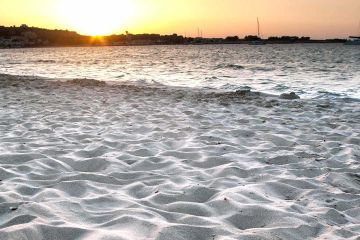 A tour in the historic center of San Vito lo Capo is also not to be missed, where the Mother Church, dedicated to Santo Vito martyr, welcomes us. Full of restaurants, bars and pubs, it is able to accommodate everyone's needs, from the youngest to the oldest.
In the evening the streets are filled with people and music resounds in all the streets of the city, creating the perfect environment to have fun in good company and with an excellent cocktail, perhaps just walking by the sea with fresh water and with the light of the moon and the stars that shine on the water. At the end of the summer, generally in mid- September, an event is organized every year in which people from all over Italy and also from the world participate: the Cous Cous Fest, in which it is possible to taste excellent cous cous in all the variations of the different villages.
In short, San Vito lo Capo is the perfect destination for any type of trip, whether you are looking for healthy relaxation or pure fun, you will be able to satisfy your needs without making any sacrifices.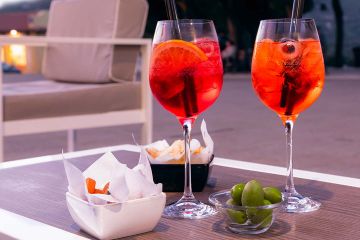 In addition to the sea and entertainment, San Vito is a city that lends itself easily and very willingly to sports activities!
The seabed in the neighboring areas of the city allows you to go diving and snorkeling with a truly unique and breathtaking view, you can do water skiing or sailing lessons, Sup Wave, Sup Yoga and many other water activities.
For those who prefer activities on dry land, it is possible to go trekking in the famous Oriented Nature Reserve of Zingaro, which offers various hiking trails for both the inexperienced and for people looking for some degree of difficulty. It is possible to do Climbing or Trekking on the rocky walls of Monte Monaco, the mountain that embraces San Vito, or participate in the San Vito Climbing Festival which is organized every year, take an excursion on horseback or mountain bike, there are fields near the beach where you can play tennis, five a side football, basketball or volleyball, but for those who prefer to play on the sand, Beach Volleyball tournaments are very often organized.
Sport is not lacking, as there is no shortage of attractions to visit near San Vito lo Capo.
Do not miss the nearby villages, such as Macari, beautiful to ride by bike, or the gulfs of Castellammare and Scopello. A walk to discover the fantastic coves of Nature Reserve of Zingaro must absolutely be planned together with a visit to the Salt Pans of Trapani or the Archaeological sites of Segesta and Selinunte.
There is no shortage of things to do and everything you need for a relaxing holiday but also in the name of sport and activities.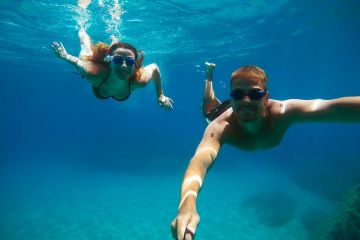 If you haven't booked your holidays yet, I recommend you do it right away. Book your apartment and do not worry about how to get to San Vito lo Capo: you can book your place in the transfer that takes you from the airport of Palermo or Trapani to the city or rent the vehicle you prefer, car, bike, scooter, rafts and boats.
We are waiting for you!
Do you need help? Contact us for information and assistance
I TRE GOLFI is pleased to provide tourist information and assist ON-SITE users in planning their vacation in San Vito lo Capo and western Sicily.